Before discussing the effective way of reviving your dead website you need to know the exact meaning of Web Design. The term Web design is basically a process of developing a website which includes several aspects such as content production, webpage layout, and graphic design. Sometimes the terms web development and web design are referred interchangeably, you can say that simply web design is a technical subset of the broader category of web development.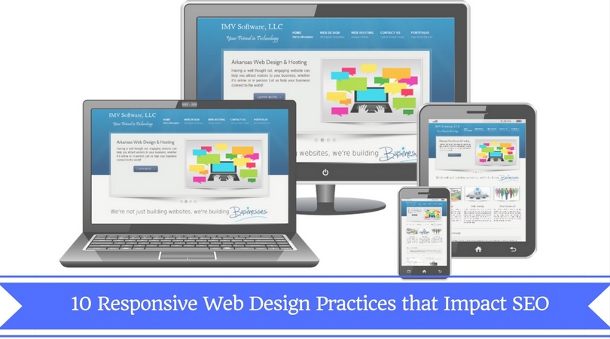 Mostly the websites are created using a Markup language even known as HTML. In the coding part web design includes webpages which are created with the help of HTML tags that describes the content along with the metadata of each page. Basically, the layout, as well as the appearance of the elements of a webpage, is typically defined using CSS (cascading style sheets).
Therefore, almost all the websites contain a combination of HTML and CSS that describes how each page will display in the browser. Usually, the web designers handle the code pages with the help of editor like Adobe Dreamweaver. This type of editor results in creating a visual interface for designing the webpage layout and through the use of software it automatically generates the corresponding HTML and CSS code. The other popular way to design websites is mostly done through content management system like WordPress or Joomla. Under this services different website templates are available that can be included as a starting point for a beginning of a new website. After that Webmaster tool can be used in order to add content and customise the layout using a web-based interface. The feel of any good website can only be created with the help of HTML and CSS along with that even images must be created and used separately. A website is considered worth it if it is useful, relevant, and well designed.
Some of the design tips to revive your dead website in order to drive better traffic to your website along with the better ranking in the SERP's includes the following:-
Get Recommended By Google
Around 67 percent search the market share, usually, when Google speaks, search marketers listen. This is because generally responsive website design has one URL along with the same HTML, in a case of any device, which makes it simple and more efficient for Google to crawl, index, and organise content.
Make Easy to Manage:
If the website is simple in look then it can be easily understood by the user then you can drive better traffic to your website along with the better chance of visibility in the search engine.
Remember to Be Social:
Once you have created impressive content and even you have fixed on-page issues then, it's time to let the world know about it. Social Media is one of the best places to market your responsive website At this point, you need to understand exactly WHERE and WHEN you need to publish the posts.
Follow the concept of Typography:
For better traffic, to your website, awesome videos and stunning photographs must be included for the online glory of your webpage. The reality is that the Web pages are predominantly in text content. Basically, Typography means the look and appearance of the website. Typography is not just about choosing the fonts  bit it even  includes the  size and colour you use for the message as well as the weight of the letters.
Check On-Page SEO Factors:
The On-page factors of any website are necessary in order to drive better traffic and rank in the SERP's. It includes keywords, permalinks, rich snippets, meta data, and content which in turn helps the different search engines like Google to easily crawl and index the web pages. As a result of this, it can positively affect your rankings in the search engine and becomes user-friendly. Generally, you are making the use of RWD, which confirms that all your on-page elements are all working as intended.
Create quality Content:
For a beautiful website, you need good quality content. So know the question arises that what is 'great content'? Unfortunately, it's subjective. It's completely dependent on your readers who will decide that the content is worthy of their time or not. In order to create a quality rich content, it is mandatory to known for you're creating the content and make what THEY want to see.Write the content depending on the kind of people who would be most interested in and remember that there should not be any kind of duplicity in the content.
Increase in Mobile Usage:
Currently, around 58% of adult Americans own a smartphone and near about 60% of all website traffic is generated from different mobile devices. Even you can say that right now there are currently more mobile devices on earth as compared to people. If the experience of the user is not good for viewing and interacting with your site, then it can lead to less traffic to your site.  In order to gather more traffic use the concept of AMP's over mobile devices.
Benefits of Responsive Web Design:
If we talk about the Google, then building a responsive website is the industries is the best approach. This means that if you are having a mobile version of your website, still the chances of being ranked lower than that of a responsive website are quite high. In case if you optimise the experience of all the users who visit your websites from different devices such as laptops, smartphones, desktops, and tablets. Everything can be viewed perfectly from images to content on a responsive website, then automatically more and more people would like to visit your site which in turn bring high traffic.
Use of relevant Keywords:
Definitely, if you will use the right keywords then the chance of visibility of your website increases over the SERP's. But overuse of keyword can even make your page spammy. To known what the customers are exactly looking for you can use the Google Keyword Planner.
Creating Sitemaps of your website:
Sitemaps play a vast role in Web design practices. Since when the search engine have started adopting the concept of sitemaps, they have become even more important. You can say that sitemaps are basically offering easy navigation and better chances of visibility in the search engine, it's one of the most important benefits is that it immediately informs the crawlers about any change in the website so that the page will get the indexed faster. If we talk about, SEO point of view, then you should create a conventional sitemap long with an XML sitemap.