Congrats for opening up your own retail shop. Now, it's time to build a great website that'll bring customers in. Here's how SEO visibility can help!
North America hosts around 1.3 million of the world's e-commerce companies.
Retail is competition. Our competition may sell the same or similar products, but if they're outperforming us, then we need to ask "why?". In this day and age where 7 out of 10 businesses fail within 10 years, we can't afford to not investigate why we aren't seeing results.
On the surface, companies compete for sales, but in the digital age, we're also competing for a ranking in search engines such as Google. A higher ranking translates to higher sales.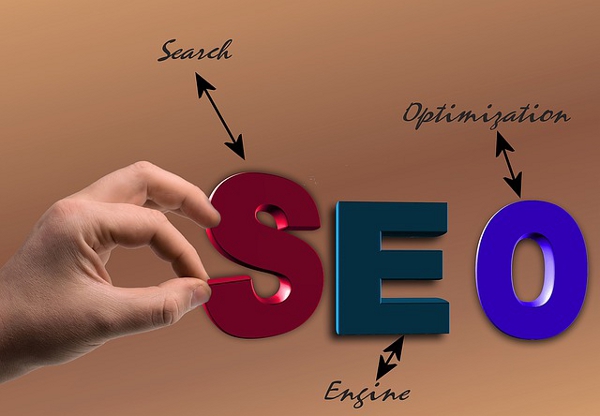 Using Search Engine Optimization (SEO) companies' products and brands gain SEO visibility.
We believe in our products, our company, and our team. But, if creating an organic customer base seems to be falling flat, gaining SEO visibility is likely your new best friend. It's a marketing strategy on its own which has little to do with the quality of the materials we sell.
So, how can you ensure that your business ranks in search results?
By building a website that utilizes SEO marketing to gain visibility.
Read on to learn how to make your website gain SEO visibility to get more traffic, more customers, and sales.
SEO Visibility and How it Helps Your Retail Business
As business owners, we wear a lot of hats. Time is precious, and we want to make sure you create your website the right way the first time. Explore the following ways designing with SEO visibility in mind can help your retail business.
1. Target Audience Research
Knowing what your target audience is searching for is the first step in gaining SEO visibility. Conducting keyword research helps to improve your website's online presence.
Before you launch your website, research your target audience. Specifically, look into exact keywords and key-phrases your customers are using to search for products.
SEO works by translating these keywords to search engines signaling that the content is relevant and valuable. For example, if your business sells wedding dresses and accessories, one useful key-phrase on your website could be "jeweled wedding veil." When a potential buyer searches for "jeweled wedding veil" the search engine will use a formula to determine which websites match this inquiry most effectively.
2. Keyword Stuffing
Once you've determined what your customers are searching for, it's tempting to want to place these keywords in every place possible on your website. Don't. Search engines will notice that your keywords are overstuffed and translate this as spam.
Keyword placing is a balancing act. One way to organically place keywords is to write content on your website as you normally would, and then go back and tweak words and phrases that the keywords apply to.
For example, say the keyword you selected based on your target audiences' searches is "midcentury modern lamp." When you naturally wrote your product description instead of using "midcentury modern lamp" you used the phrase "modern lighting with 1950's appeal." Swap out these phrases, but leave the rest of the product description as it is.
Using this strategy will help you to avoid the temptation to overstuff the keyword by including it in every sentence possible. Small tweaks within organic, unique content can go a long way.
3. Organizing Your Website
Website organization helps customers to navigate your page and stay longer. With a great website design and easy-to-use and find content, search engines will give users results they find appealing.
Search engines catch on to the fact that your site is well-organized and appealing to customers based on click-through-rates, loading times, and the ability for search engines to accurately locate keywords.
Start by creating a structure in advance of launching your website by creating 2 to 7 main navigation categories visible from any page on your website. For example, "homepage," "Contact us," "About Us," "Home Products," "Outdoor Equipment," and "Nursery Decor." Focus in on umbrella terms describing the merchandise your company sells.
From there, add subcategories where applicable. For example, from the "Home products" page, linked subcategories could be "Living Room Decor," "Kitchen Decor," and "Bathroom Decor." Attempt to balance subcategories within each main category as much as possible. If one of the main categories only has two subcategories, but another has 10, then get creative to see how these categories can be balanced out.
If you're interested in purchasing more product to balance your e-commerce website and need a line of credit, visit now to expand your inventory.
4. Mobile-Friendly
20% of Americans now only use their smartphones to browse the web. That's 1 out of every 5 of your customers who expect your website to be mobile-friendly.
Nothing makes a customer hit the back button as much as a website that isn't mobile-friendly. If a customer has to wait even just one second more than they can stand, then they will try another website instead. They certainly don't want to zoom-in or zoom-out just to see what you're selling.
When designing your website, make sure that the template or design you're using also comes with a mobile-friendly format. Most website builders such as WordPress will grant you the option to see the mobile version of your website. Research and choose a template and design with a mobile-friendly option prior to launching your website.
This is even more important in retail as new data shows 63% of millennials now shop on their smartphones daily.
5. Expand Your Business's Digital Presence
Expand on your business's digital presence by encouraging product reviews, registering your business location and hours with Google and other business directory sites such as Yelp, and maintain a presence on social media.
For example, install sharing buttons on your website so customers can easily share your content or products on social media. Holding or sponsoring event also offers opportunities for other business and people to link your website to theirs offering more SEO visibility for your business.
Want More Tips to Improve SEO Visibility for Your Retail Business?
Hire us as your SEO Visibility partners! We help businesses to grow and expand by helping them to master SEO. We'll bring you to the top rankings on Google!
Contact us today and get started on an SEO website audit of your business's webpage.