Influence of Social Media on internet savvy people can't be ignored. Almost every internet user has his or her one on several accounts in a social media. In fact Social Media have revolutionized the way people used to communicate with the rest of the world even a decade ago. The trend is still continuing with mind boggling popularity of almost all the major Social Media which will go on increasing in near future, as the experts opine.
Benefits of Social Media:
Some benefits of Social Media are as follows-
1. Social Media can play a significant role in enhancing a brand's popularity. These Media have become a way of life and the primary mode of communication, hence internet users remain logged in their accounts most of the time of a day. A brand can be introduced to them with all essential details through a Social Media.
2. It can play a significant role in promoting a new business- a new brand or a startup. If used proficiently, Social Media has immense capacity to reach every nook and corner of a targeted market.
3. Social Media marketing is much more inexpensive than conventional advertisements like TV and Print Media.
Tips to increase brand awareness through Social Media: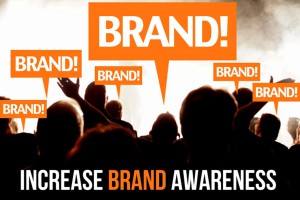 Social Media Tips for Startup –
Social Media is always a great help for any new startup. It saves lots of money, yet enables the startup to reach the target market very effectively.

• Any new startup should choose the right Social Media for their promotion. It depends on the nature of the target market for which the new startup is planning to use the Social Media.
• Brand awareness program through Social Media should be initiated with professional help.
Social Media tips for existing brands-
Existing brands, however popular it may be at present, should also opt for Social Media marketing. Here are some significant tips to increase brand awareness for the existing brands-
• Choosing the right Social Media that is accessed by the maximum number of customers.• Regular updates in all the chosen Social Media.
• Responding to the customers and other visitors as promptly as possible.
• Taking help of professional personnel in Social Media marketing who is the most able consultant in providing right brand awareness tips.
This onward march of Social Media thus can be utilized for brand awareness very effectively. Moreover, this can be a boon to a startup if this hugely popular platform is used purposefully. SeoHeights provides the best social media marketing service for all types of existing brands and startups.